Good morning friends!
I'm really hoping that Thursday turns out to be a little more predictable than Wednesday.
Yesterday morning I got ready for work as usual and went out to my car to find this...
Lovely.
Just before that happened, Katie called from school to tell me that she had left her lunchbox on the counter. No food, no money & mama has no ride. Ugh.
So, I did what I do when I'm stuck. I called my mom.
Luckily, she lives around the block. Her car was not broken, she thinks I need to go to work and she thinks her oldest granddaughter needs to eat. Thank God for my mom!
Ok- on to better things.
Let's talk about food.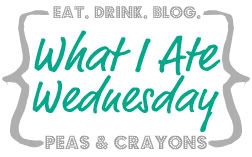 This past weekend Ken went fishing with his friends & brought dinner home!
Supper doesn't get any fresh-er than that!
We showed it to Ruger (who normally likes all things stinky)
but he was a little freaked out by the fish.
Ken cleaned the fish while the girls looked on.
They even got a book out so that they could properly identify the innards of the fish.
I stayed out of the way.
Ken grilled it over charcoal and hickory chips. It was delicious!
This week I also put my Vanilla Protein Powder
from 1st Step Pro-Wellness to good use.
I made some Pumpkin Spice Protein Bars.
I'm glad I hid a few because Katie & Mandy scarfed the rest down pretty quick.
We also made a homemade pizza the other night.
I'm loving the change of seasons and the comfort food that goes along with it.
I made a crock pot of chili over the weekend and I've been enjoying it for lunch all week.
It's been warming me from the inside!
What fall eats are you loving?